As the hardbound cover of 2022 crashed down for the final time, I slipped my fingers between its fluttering pages and proposed one final glance back at the music that imposed itself so indelibly on me this past year.

There does seem to be a theme spanning my selections from 2022. It wasn't something that I had consciously picked up on until quite late in the writing process. There's something here of furtive, overheard, clandestine conversations that threads through the different recordings. Snatches of speech and eaves-dropped chats never intended for my ears. Like prying into strangers lives or stumbling into a world previously inaccessible. For a year where we crept back out into the sunlight, perhaps this arms-length gradual reconnection is how best to go about it. Either that or I'm a nosy bastard and it's only just coming to light. Your call, I guess.

I'll get into the actual musical stuff shortly but, prior to that, I just wanted to mention that this year was the first time that I felt able to discuss a fairly life-changing event that happened to me on the eve of Covid's arrival. I was diagnosed with a terminal illness that, thankfully, is currently at bay but will rear its head at some point in the future. Strangely, it felt almost as terrifying to open up about this as it was to receive the diagnosis. I'd like to have the gall to think that, by sharing this, I might make it easier for someone else down the line but, if I'm being honest, the Venn diagram of the sort of oddball, outsider music that I tend to gravitate towards and people who suffer with the exceedingly rare condition that I have, is undoubtedly a circle with me in the middle not exactly dancing. In many ways, it feels suitable that I've even ended up with a death sentence as obscure as my tastes. If you wish to read more about this (because why wouldn't you?), I typed about it in my review of Ian William Craig's record which you can find *SPOILER ALERT* a little further down.

But first, in time honoured tradition (by which I mean that thing I did last year), here's a trio of compilations that kept my brain turning over (in a good way):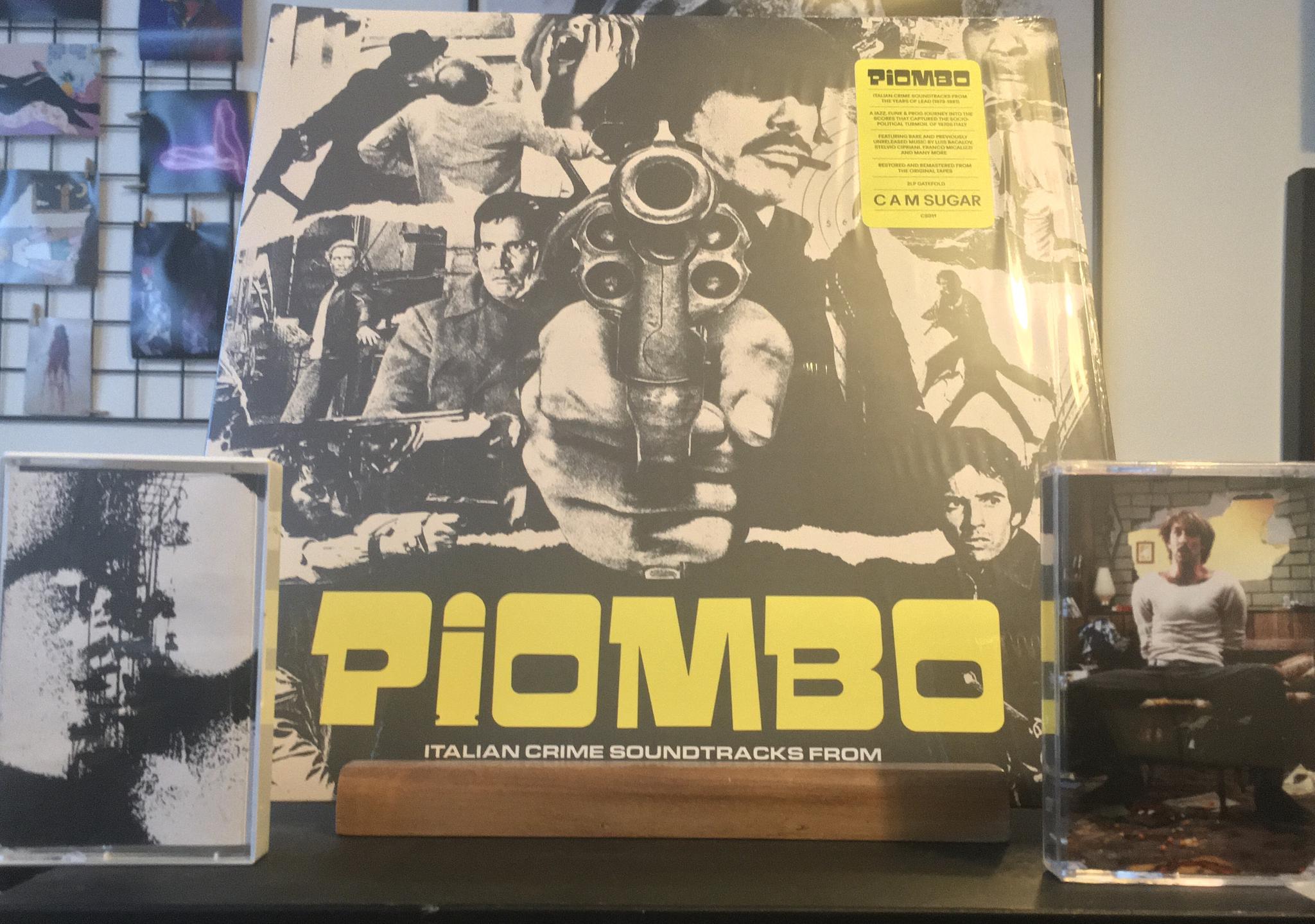 The charity fundraiser collection - There - of harsh noise and experimental sounds from a string of top characters, put together by the tireless Foul Prey head honcho is both for a very good cause and is an absolute must for fans of the British noise underground.

Taking an all together different tack, I couldn't get enough of the brilliantly named Piombo: Italian Crime Soundtracks From The Years Of Lead. It's a wickedly cool selection of propulsive jazz numbers that's somehow appropriate to listen to at any time of day. Be warned though, it might have you taking up suave suits, cigars, and gun crime.

And lastly, Industrial Coast worked their magic once again with the outrageous Nicolas Cage-themed collection entitled Wild At Heart & Weird On Top. Fittingly it's weird and wild in equal measure and as wonderfully overblown as the man himself. Don't skip it.

So, as is also tradition, here is a list of fantastic releases that didn't quite make the cut. There was John M. Bennett's maniacal spoken word poetry (read my review of it here), Anji Cheung snuck a beautiful set of drones in just before the year was out, Sarah Davachi banged out another classic, with bells on (reviewed here), and Debit spent 7 days and nights with the Mayans.

Wrong Speed Records had a thoroughly good year with sonic treats from both Haress & The Web Of Lies. Iceboy Violet's Vanity Project melted my mind, the dream link up of Merzbow & Lawrence English finally happened, Moundabout went digging for bog bodies whilst Polexia dug in their bags and Širom brought Slovenian psych to the masses (sort of).

Right. If those weren't enough for you here's my actual top 25 releases from 2022, in alphabetical order:
33 - 33-69 [C.A.N.V.A.S] 

Kicking things off is this voluminous cavalcade of trance melodies, earthly rumbles, pistoning drums, haunted forest vocals, and unfurling distorted oddness. This drilled its way straight into my cerebral cortex from the first moment of listening and has been such a regular revisit that it was impossible not to include here. Complete industrial-swamp behaviour that kicks seventeen shades of shit out of any flabby arsed comparisons. A total touch.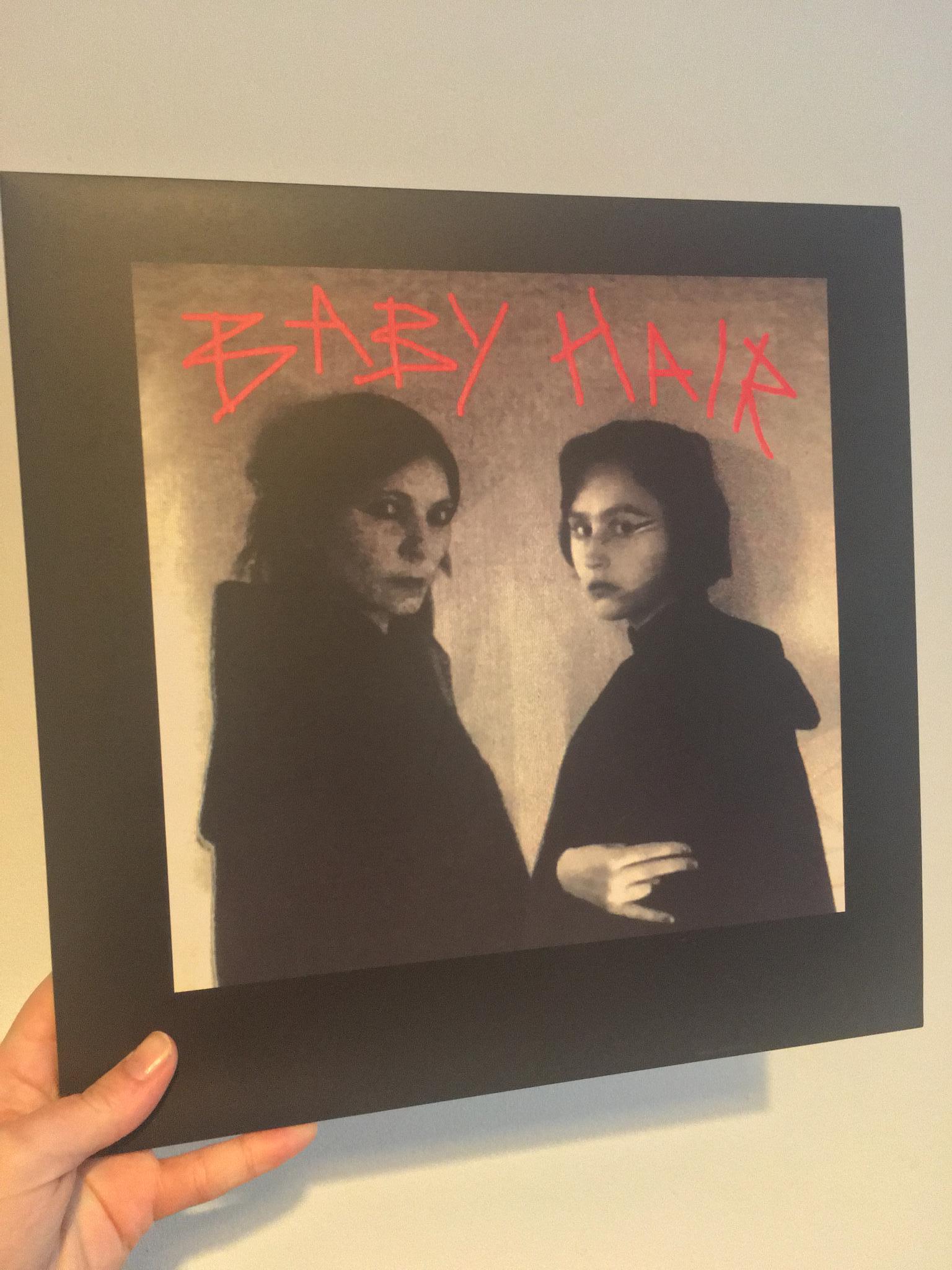 Baby Hair - Baby Hair The Album [Eyeless Records]  

The debut LP from this South coast twosome is like a ritual churned in order to lure a dark and spindly entity out of the ground. It's something that you might catch a glimpse of if you wander up the wrong hill at full moon. The combination of crotchety tinkles, panicked drums, and chanted invocations that litter this sound like ancient spells. There's a sense that they're both seriously devoted to what they're doing but also that they're having a bit of a laugh with it. The finale '22 Swans' is a stealthy apotheosis that builds on hand claps, chimes, and reverberating floor toms to create an eerie psychedelic soundscape as beautiful and intimidating as the sight of just two of that track's namesakes reared up and flapping.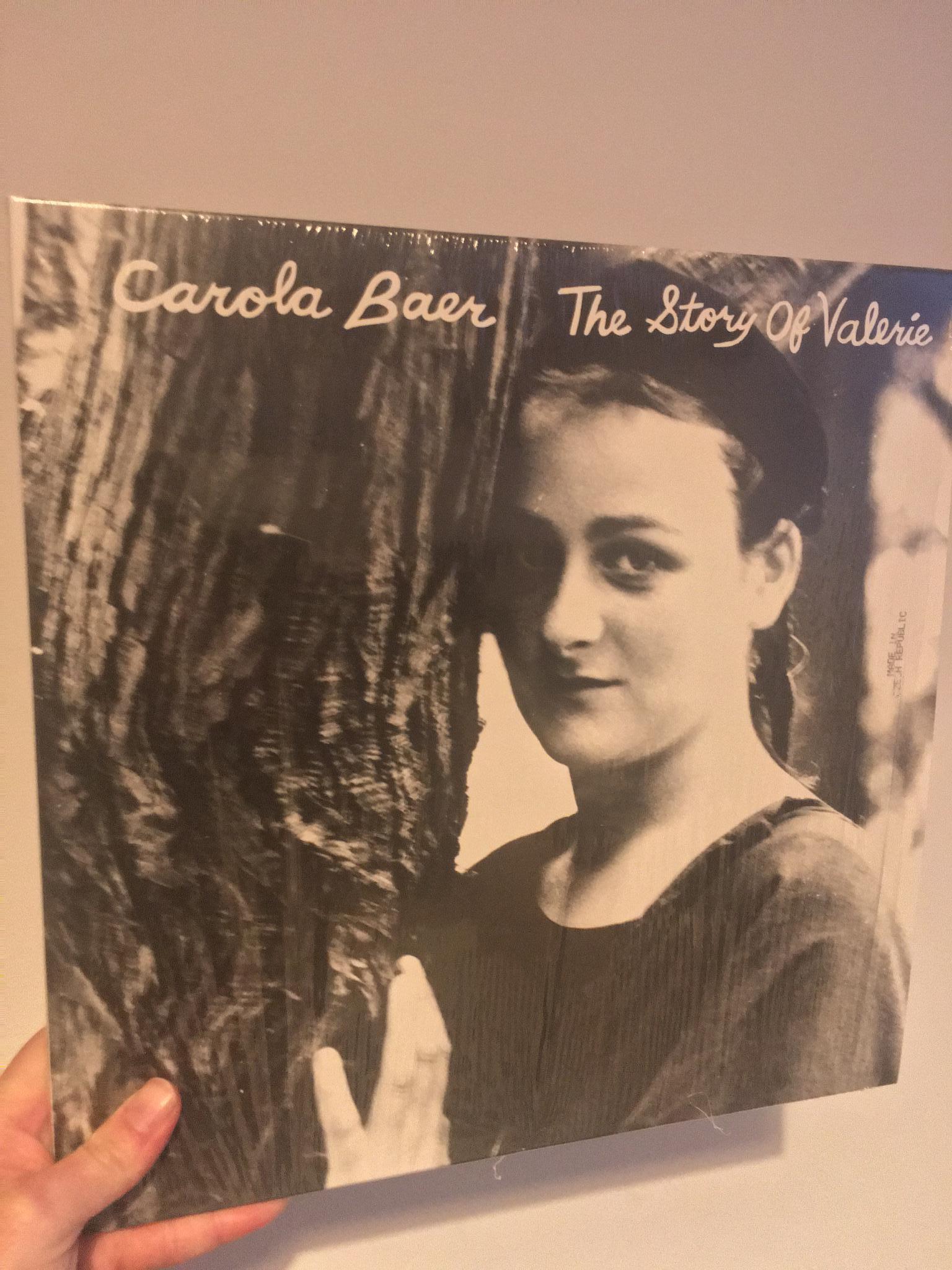 Carola Baer - The Story Of Valerie [Concentric Circles]

The first of two found-tape releases on this list. The Story of Valerie was initially uncovered on a cassette in a secondhand store in Portland, Oregon around 15 years after the tape was made. From these home recordings, Carola Baer was then tracked down and this album was released in 2018… So I'm cheating a little by including this year's reissue, but this was my first exposure to it. I was so enamoured with the lo-fi, ethereal pop and beautiful, haunting voice swooping above it that I ended up playing a few different tracks on various editions of my monthly radio show, Night Terrors. By another swish of fate, Carola happened to listen to one of these broadcasts and got in touch with me to find out how I'd heard of her. I was especially surprised to hear from her as I had no idea who or where these sounds originated from, let alone if the artist was still alive. Not only was she still alive, she was now living near London and would be headed down to Brighton (the place I currently call home) very soon. We ended up meeting at the record shop that I work in and having a brief but thoroughly enjoyable chat during which she revealed a few intriguing tidbits about the record. All of which has now cemented something already magnificent into essential, cult-like status.

Blackhaine - Armour II [Fixed Abode] 

Whilst this EP is less blown out than predecessor, And Salford Falls Apart, there is still a rage at the heart of it. Here, however, that fury is angled internally rather than at the listener. Venomous bitcrushed power electronics are replaced with pensive drones and booming kicks.

Read my full review over at The Quietus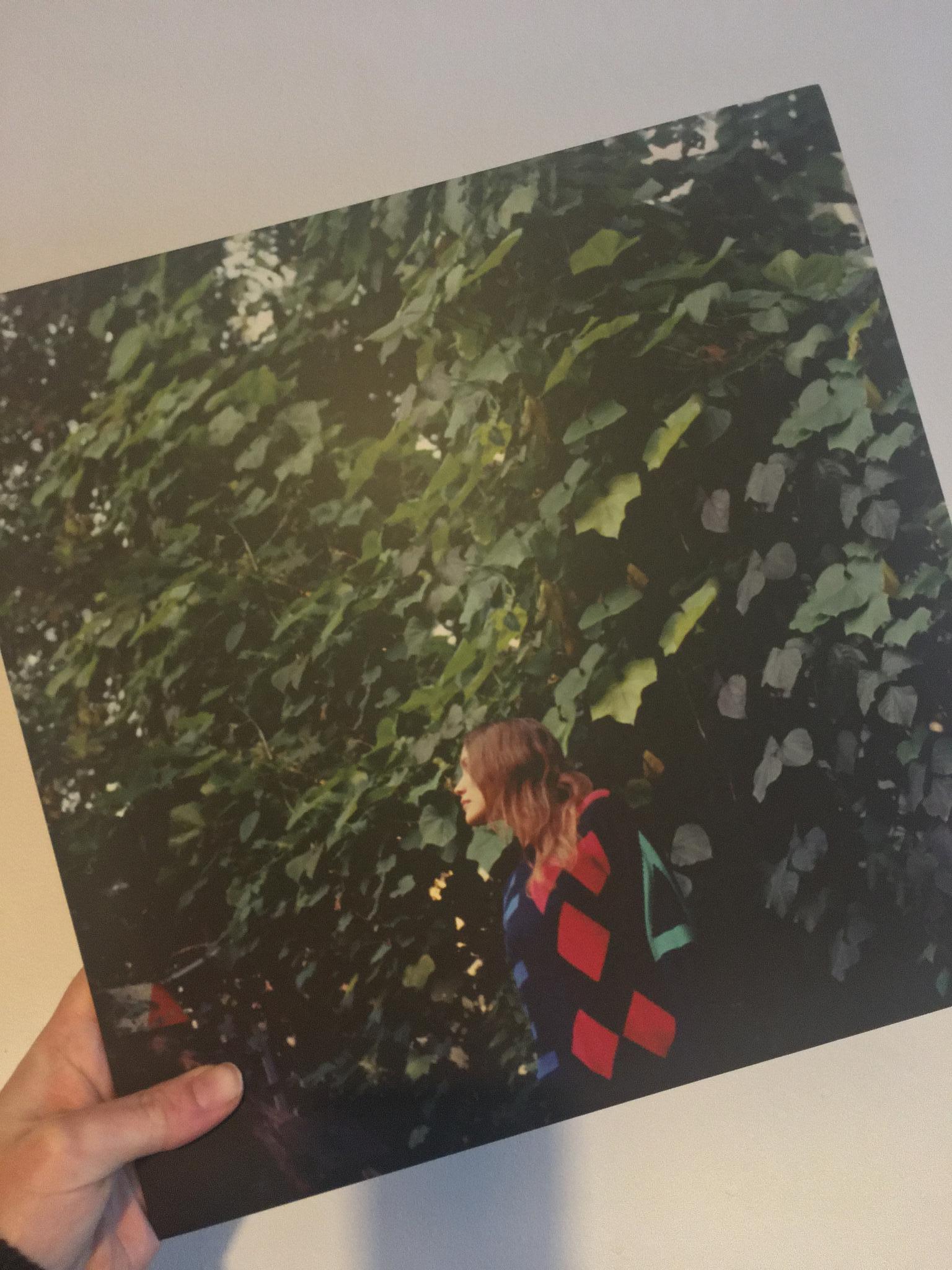 Leila Bordreuil - Not An Elegy [Boomkat Editions] 

A cellist who gives the impression of having taken a sharp-toothed saw to her axe deep in the belly of a New York subway station. She sounds like she's wrestling with the stringed instrument, these demented bee-like flurries flitting between localised sounds of rumbling trains, bustling people, and the cavernous tiled space. Her bowed notes bouncing across curved ceilings in response to it all, leaving a lingering sense of herself in the sounds' wake. A delight.

Dale Cornish - Traditional Music Of South London [The Death Of Rave] 

Here are some words that I pulled together for my day job: "Jagged footwork sculptures slump into woozy time-stretched folk splayed across grey buttery mornings. It bubbles up through South of the River concrete like a dirty great, green-veined heartbeat, whomping & tishing life into coughing streets. Cornish's Croydon-swaddled voice shifts from growls & soft croons to a form of hungover dictation… Who else is singing about the stench of maggots crawling out of a dead fox's burst stomach?"
Ian William Craig - Music For Magnesium_173 [130701] 

Whilst listening to Music For Magnesium_173, our experience of time is wholly in Craig's hands. At any point he might send us into a Möbius Strip, destined to reprise the same twirling patch time and time again. Or his sounds could stutter, lodging us into limbo-like stasis, awaiting his gift of forward momentum.
Head over to The Quietus for my full review.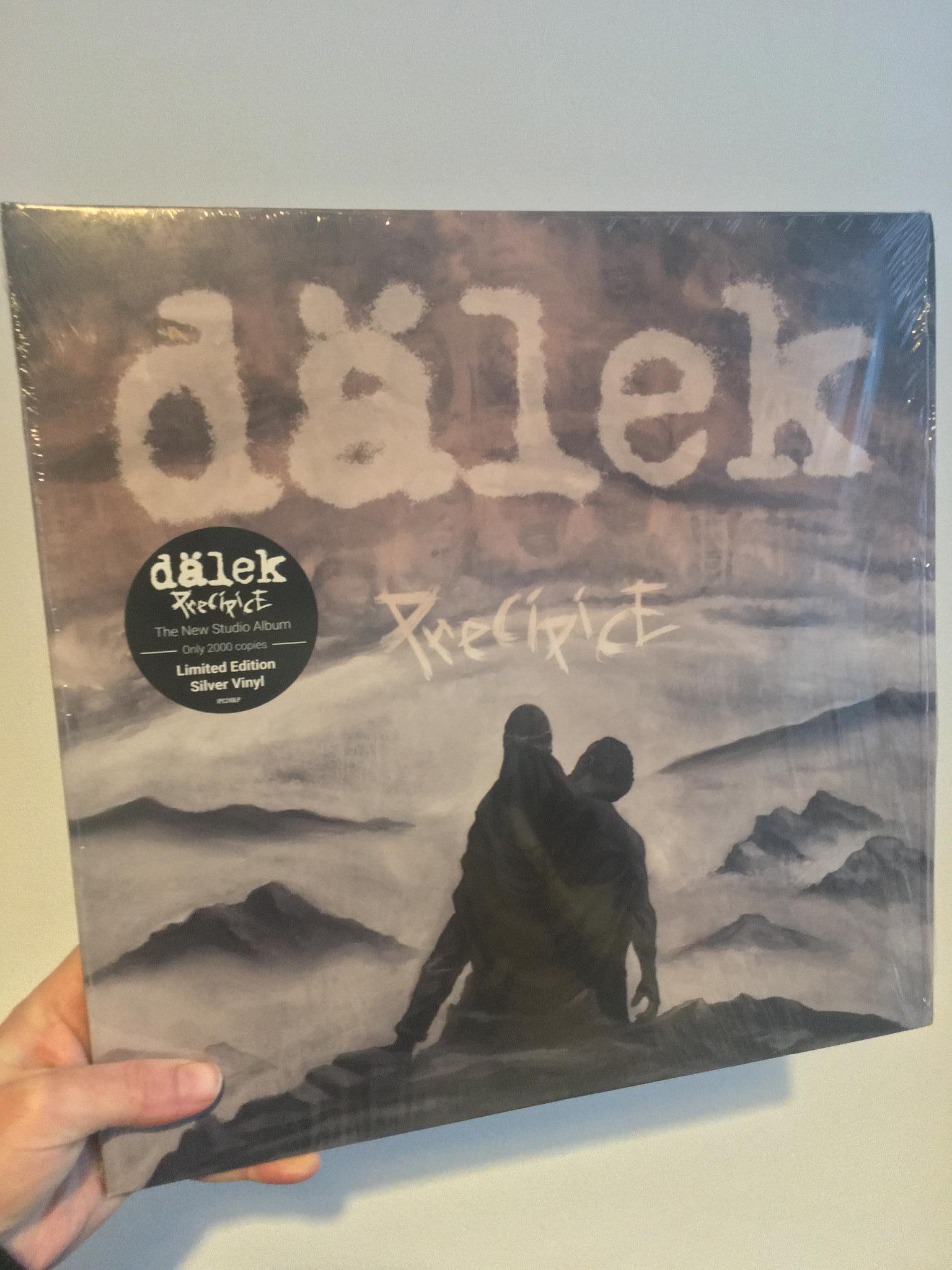 Dälek - Precipice [Ipecac Recordings] 

A furious fix from the drone-rap titans who continue to stomp envelopes as if they're the heads of bigoted cops. Dälek still deal with society's bowels whilst flooding the headroom with thick waves of distortion, drums that pierce and punish, and lyrics so full of wisdom and insight that you'll feel as if you've imbibed a library's worth of thought by the time the album's 47 minute run time is up.
Lucrecia Dalt - ¡Ay! [RVNG Intl] 

The collaboration between Lucrecia Dalt & Aaron Dilloway was one of the finest things I managed to hear in 2021. Now Dalt has returned to her solo work and released something of at least equal import but in an entirely different vein. You're not likely to find glitching tapes and warped time on ¡Ay! but you will find a nostalgic journey into Dalt's Columbian upbringing that is bristling with sensuality, swung hips, and metaphysical realisations. On a purely sensory level, this is a potent mix of voice and rhythm that whisks its listeners away from their geographic planes into an ethereal world entirely of Dalt's own creation.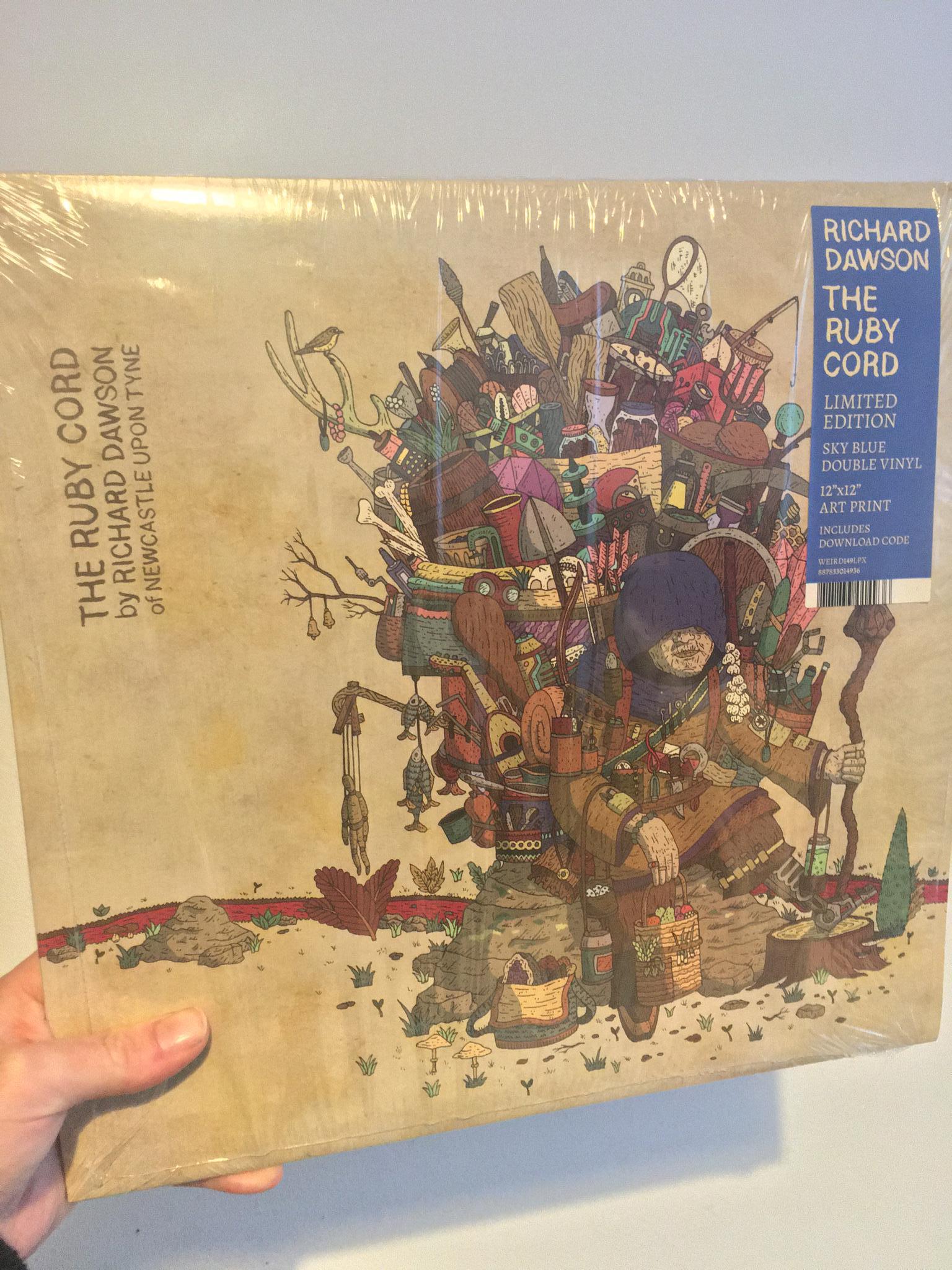 Richard Dawson - Ruby Cord [Domino] 

Another one where I slapped a sentence together for my employers: "Rather than bathing in the neon-lit future of Blade Runner or 2001's bright white light, Dawson's epic vision for time-yet-to-come is the harrowing regression of Threads, a return to the land, to old Albion."

I'd also add that it's a superbly dense record that will still be revealing sonic secrets a decade from now. Probably not the easiest entry point for Dawson but you'll struggle to go wrong with it.
The Ephemeron Loop - Psychonautic Escapism [Heat Crimes]  

A maximalist scatter of exploding percussion, ghostly lung wooooshes, and synth stabs that could pierce a reinforced vest. It's like Enya trying to woo Venetian Snares into thinking that Winnipeg might actually be a nice place to live. It's a monstrous welt of clashing styles, cathartic outpourings, and terrifying cacophony. It's also completely unhinged, jaw-dropping, and, strangely, fun. If The Ephemeron Loop was a rollercoaster it would be banned. And I'm typing all of this with nothing but unbridled admiration for it. Top work.
Diamanda Galás - Broken Gargoyles [Self-Released] 

If you thought The Ephemeron Loop was a challenging listen, just wait until you hear Diamanda Galás' latest. Broken Gargoyles is a truly frightening work of art crafted by a master whose heart pours with empathy. Her subject matter, as always, is deeply unsettling yet rooted in humanity. Her research is deep and thorough and she takes such deep care to ensure each note sung in a foreign tongue is enunciated correctly. If you haven't encountered her work before, be prepared for a bone-chilling experience but know that these vocal gymnastics and elevated performances are not the actions of someone who carelessly dabbles in aesthetics but who lives the horrific onslaughts that she composes. Easily the most harrowing release that I listened to this year.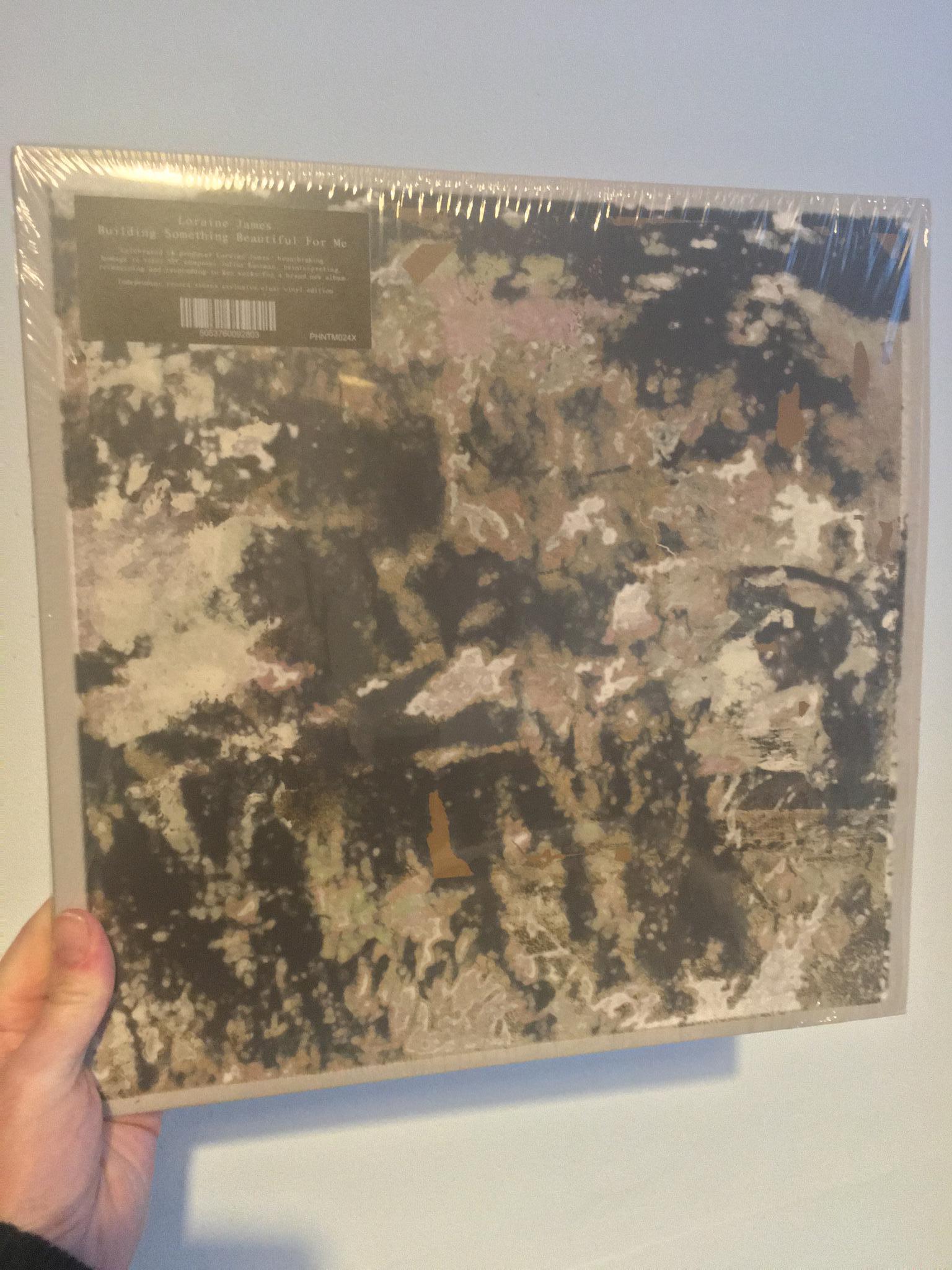 Loraine James - Building Something Beautiful For Me [Phantom Limb] 

Another artist working with material of heartbreaking depths to conjure an album that seems timeless, otherworldly, and full to the brim with emotional clarity. Whilst this release is certainly strong enough to stand tall in its own right, having any prior knowledge of Julius Eastman (to whom the album is a homage, heavily indebted, and dedicated) can only imbue your experience with waves of poignance, love, and loss. It reinforces James' position as one of the most vital and exciting voices working today. Just make sure that you spell her name right.
KMRU & Aho Ssan - Limen [Subtext Recordings] 

A steady study in pyrotechnic electronics that sounds like someone carefully forging a volcano from wrestled tectonic plates and then unleashing its full force in a corrosive wave of skin-bubbling magma. If you've enjoyed either of these artists before, or the work of Roly Porter, Constantine Skourlis or Ben Frost, then this collaboration will slam your ears in a most pleasant manner.
Knifedoutofexistence - Mist Clouds The View [Outsider Art] 

There's always been a sense of obfuscation with Knifedoutofexistence's music. His vocals often appearing quite low in the mix, demanding that the listeners lean in to try and decipher his words… Despite the eponymous allusions, Mist Clouds The View appears to buck this clouding trend.
You can read my full review over at Echoes & Dust
A LARGE SHEET OF MUSCLE - Diaspora Brag [Self-Released] 

The throat-obsessed fella formerly known as Wanda Group slopped out an epic series of electro acoustic wares both new and from deep within his sonic trunk this year. This one was the highlight, as far as I'm concerned. It captures his knack for frail guitar fronds with blistering noise and largely spoken word vocals in which he opines about his innate ability to survive climate change, ice cream-smeared slides, neolithic man's lack of calendars, and his own beeping spleen. It's a cracking listen that'll have you chuckling along like an overturned barrel of hyenas.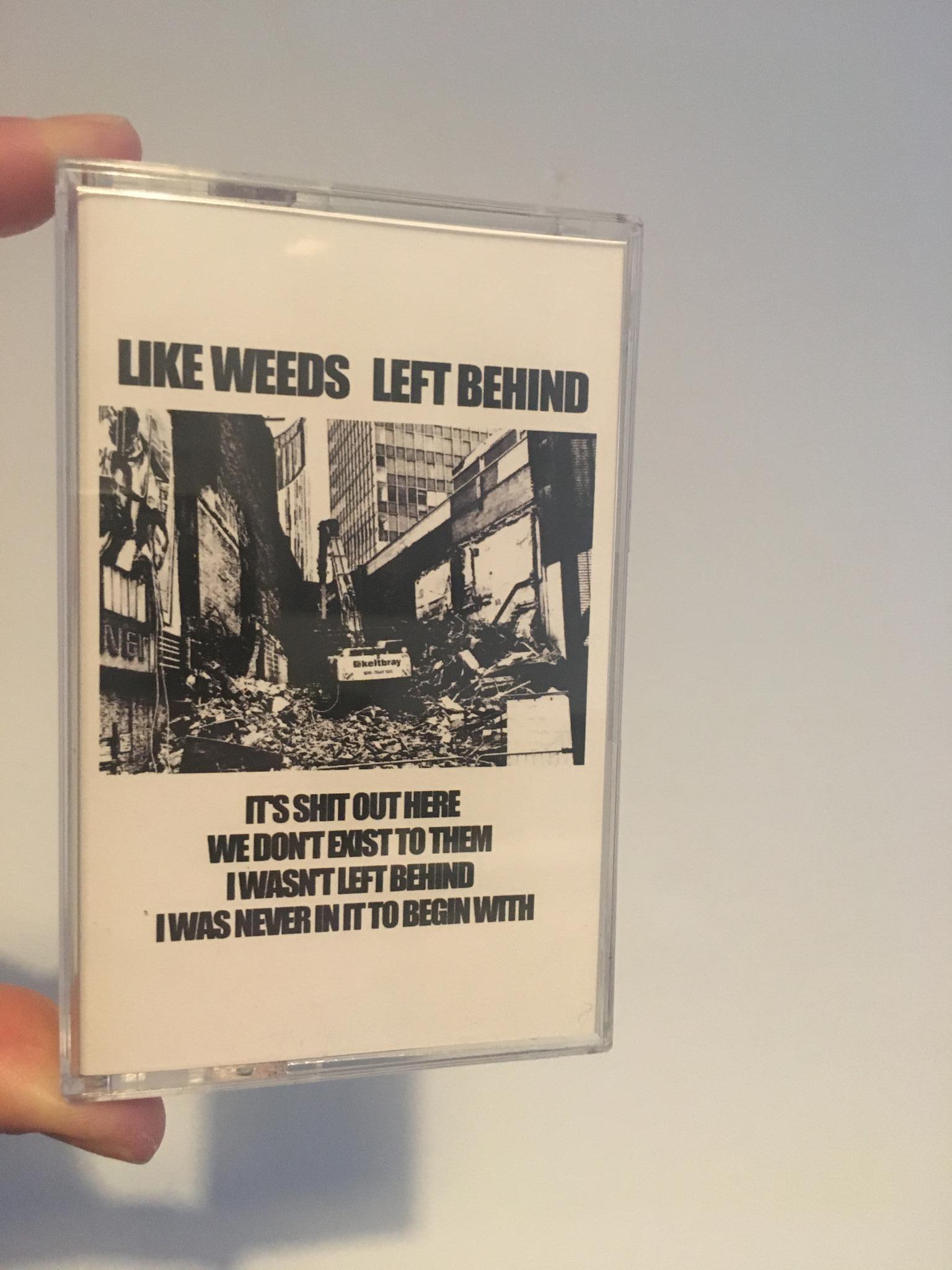 Like Weeds - Left Behind [Brachliegen Tapes] 

This scorched, furious, gargantuan muscle flex emerged just three weeks into 2022 and claimed its spot on here practically immediately. The post-prison piss up chat that's sampled on opener 'It's Shit Out Here' had me sold straight off the bat. A scathing set of rage that's harsh, industrial, and full of heart. Keep an eye out for the two-can-madman.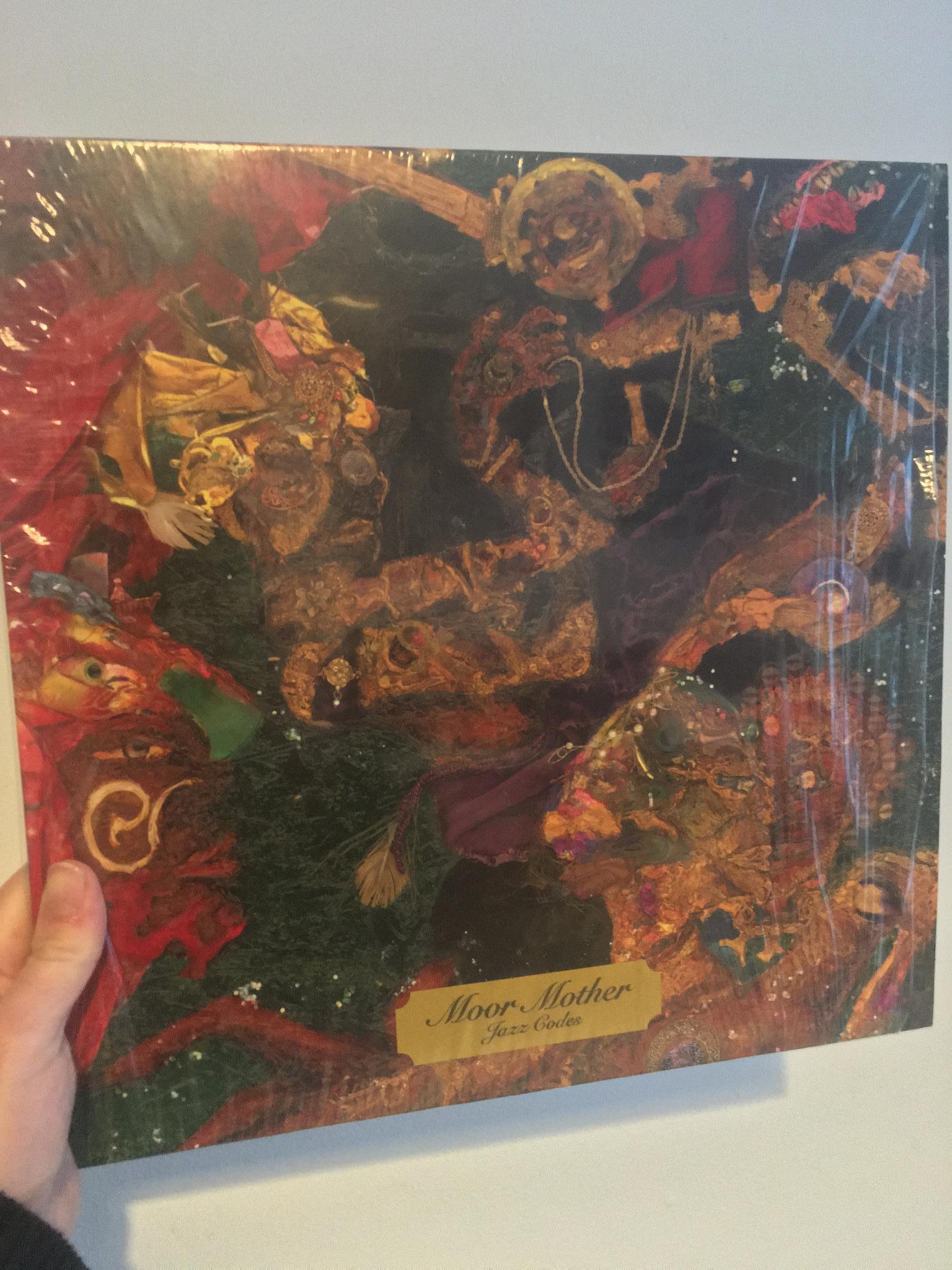 Moor Mother - Jazz Codes [Anti- Records] 

At some point I'm either going to have to ban myself from including releases by Camae Ayewa or accept that this is essentially a dedicated Moor Mother fan site. It should just be considered as read that everything she touches resonates with me deeply. Yet, still she continues to surprise. This album, in particular, appears to be a lifetime away from 2016's Fetish Bones but it's undeniably tethered to that debut through this poet's soul. And this is a soulful record. It's less overtly experimental than her work with Irreversible Entanglements whilst still living up to its title. It harnesses the weight and fury that is ever present in her work and reframes it as a positive energy. This time quiet but arresting. Heavy but hopeful. She's not side-stepping the subjects that matter to her, she's facing them head on with her head held high. With every iteration she transcends expectations and evolves into a glittering multi-faceted artist deep with dimensions. Sparkling stuff.
Only Now - Timeslave II [Kush Arora Productions]  

Scintillating percussive experimentation that manages to keep the dance floor in its grasp whilst scuttling around genres, styles, and approaches at the turbo charged rate of straining jet engines. It fits somewhere between Nyege Nyege Tapes pulverisers and the characters on Príncipe Discos. Unbridled mayhem and joy in equal measures (even when its leaning hard into the darkness).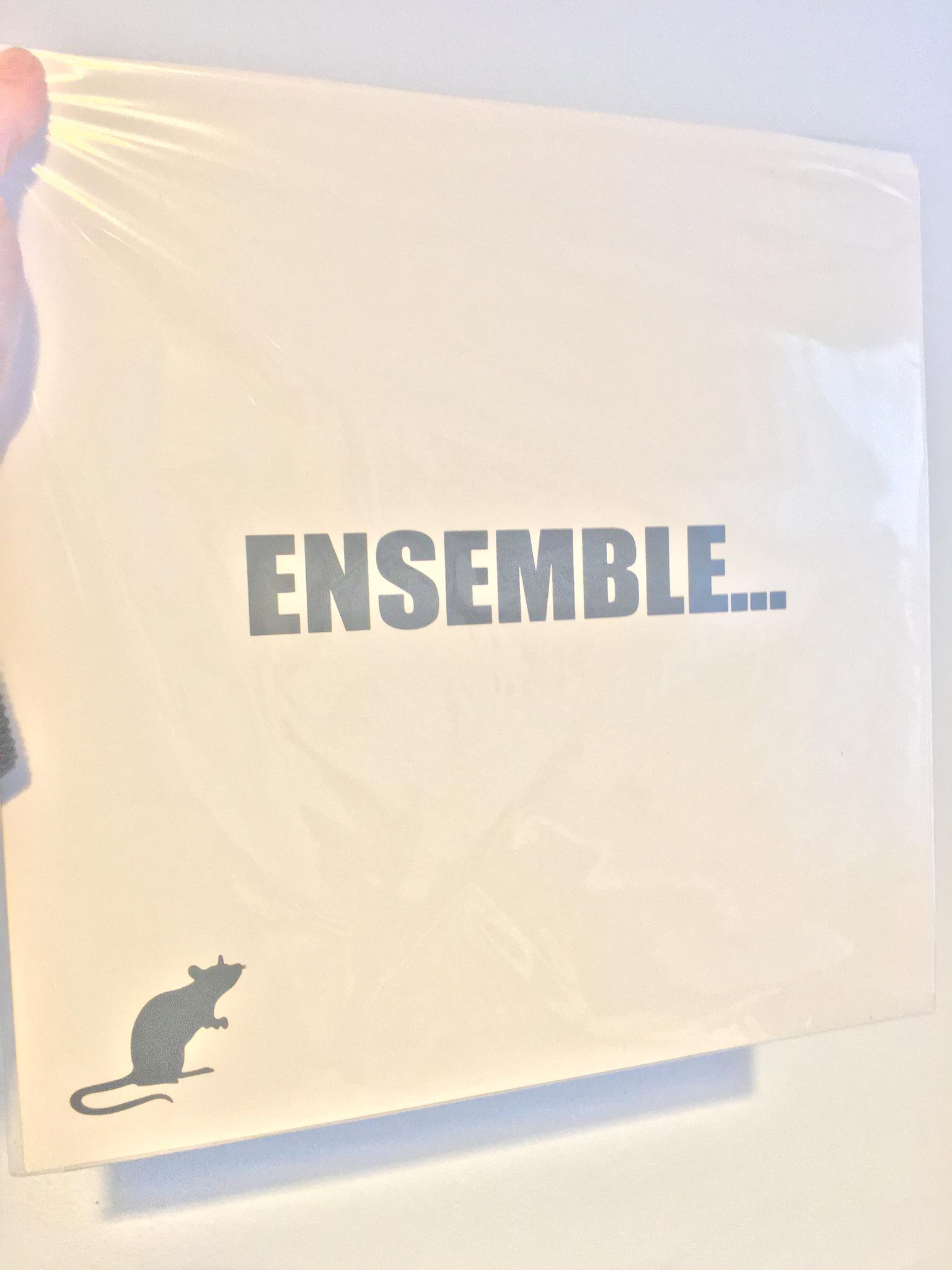 Rat Heart Ensemble - A Blues [Shotta Tapes]  

If you haven't crossed paths with the magnificent Shotta Tapes yet, let this be your introduction. Tom Boogizm and his various nom de plumes have been firing out atmospheric, soulful yet searing, playboy heaters from his fertile creative corner of the North West for a sweet while now. His NTS show is a tidy primer but 'A Blues' is the culmination of everything up to this point. It'll break your heart with its gentle synth pads and seal it back together with scooting beats and mumbled vocals. A blissful salve from a lad unafraid to speak his mind.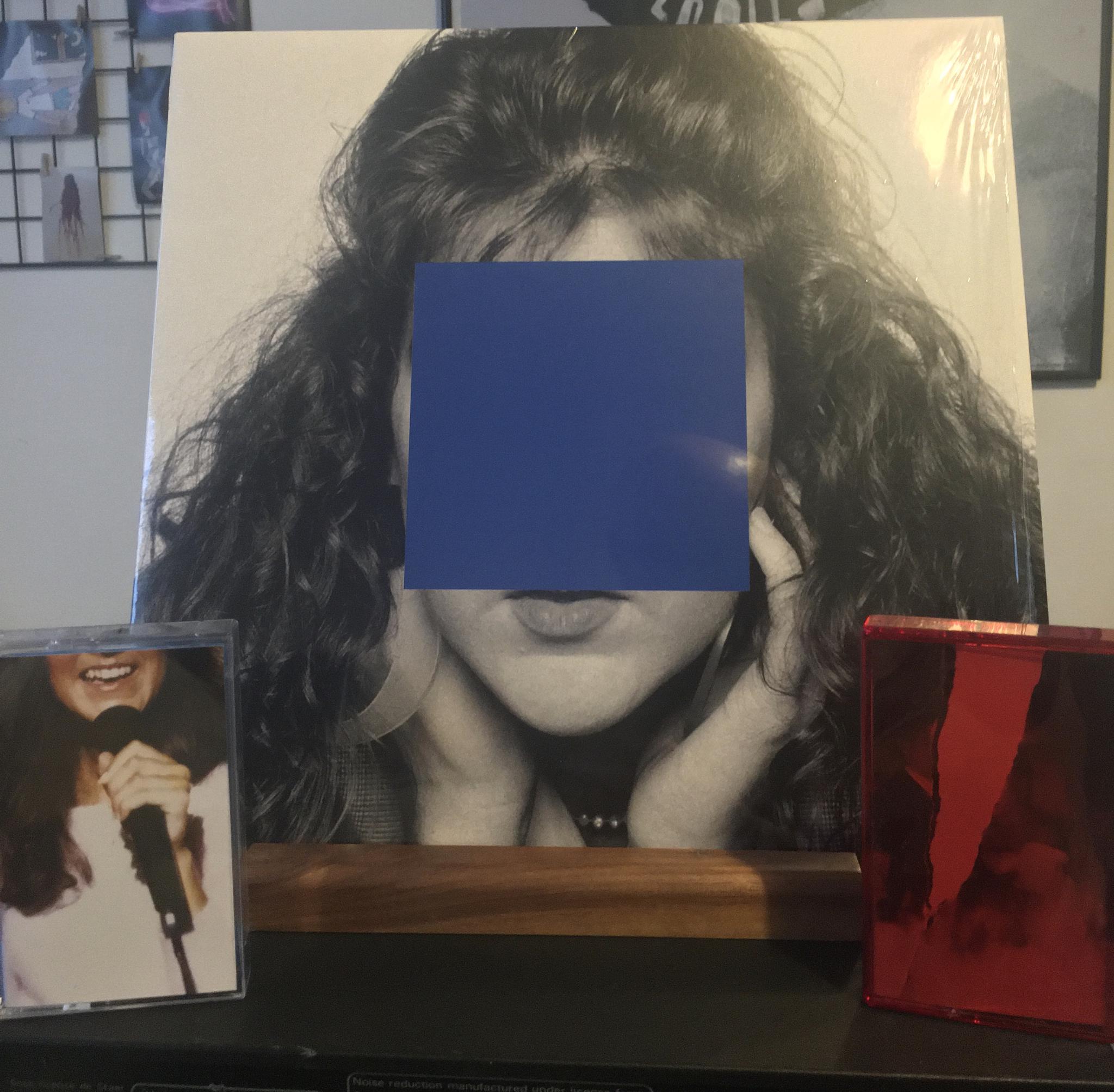 Romance - Once Upon A Time + In My Hour Of Weakness, I Found A Sweetness / Romance & Dean Hurley - In Every Dream Home A Heartache [Ecstatic]   

A pair of gorgeous releases from the enigmatic character known as Romance. The first, an ambient spread of sounds smoothed into a cosy bed upon which the chopped, pitched, and screwed voice of Celine Dion is smeared. It doesn't just play with the Canadian's vocals but reclaims her song for outsider hearts. That one would have happily earned a spot on its own merits but Romance wasn't sitting still this year and promptly followed it up with a tape of off cuts worthy of an entire record and also linked up with David Lynch collaborator Dean Hurley for an equally breathtaking jaunt that is even more Twin Peaks-y than you might expect. The crepuscular smoke drifting through unnamed soap-tier melodrama is such an intoxicating fix that I'm already in danger of wearing the tape through. Crucial.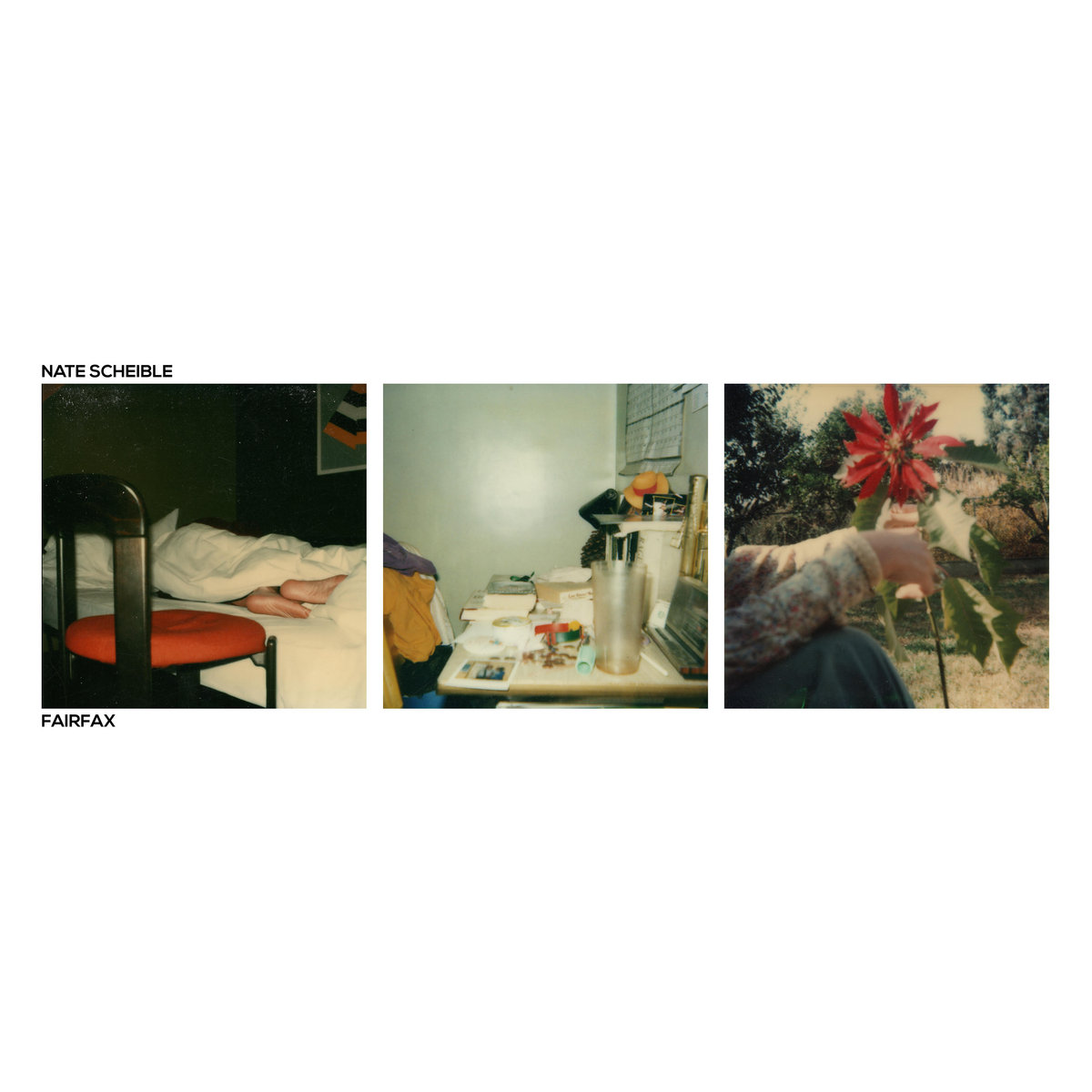 Nate Scheible - Fairfax [Warm Winters Ltd.]  

The second album on this list with a stumbled upon cassette tape at its heart. This is technically a reissue too but, what are you going to do? Fight me? That's hardly appropriate. The intimate answerphone messages that adorn these spools of magnetic tape are elevated by gorgeously formed drones and trickles into an artistic ode to love and loneliness. The last track, in particular, is sure to tug the tears from your ducts.
Coby Sey - Conduit [AD 93]

I was, shamefully, a little late to this one. I heard a track early in the year that lit my ears up and then promptly forgot about it until the year was petering out. Fortunately it reappeared in time to remind me just how magnificent this album is. Another South Londoner with a stunning grasp of place as sound. Sey bounces from jazzy poetics and walloping hip-hop beats to raw, throat-scarring yells and discombobulated distortion in the space of 8 bars. Suffice to say, Conduit is dense with ideas and sound. It's going to be revisited for years to come.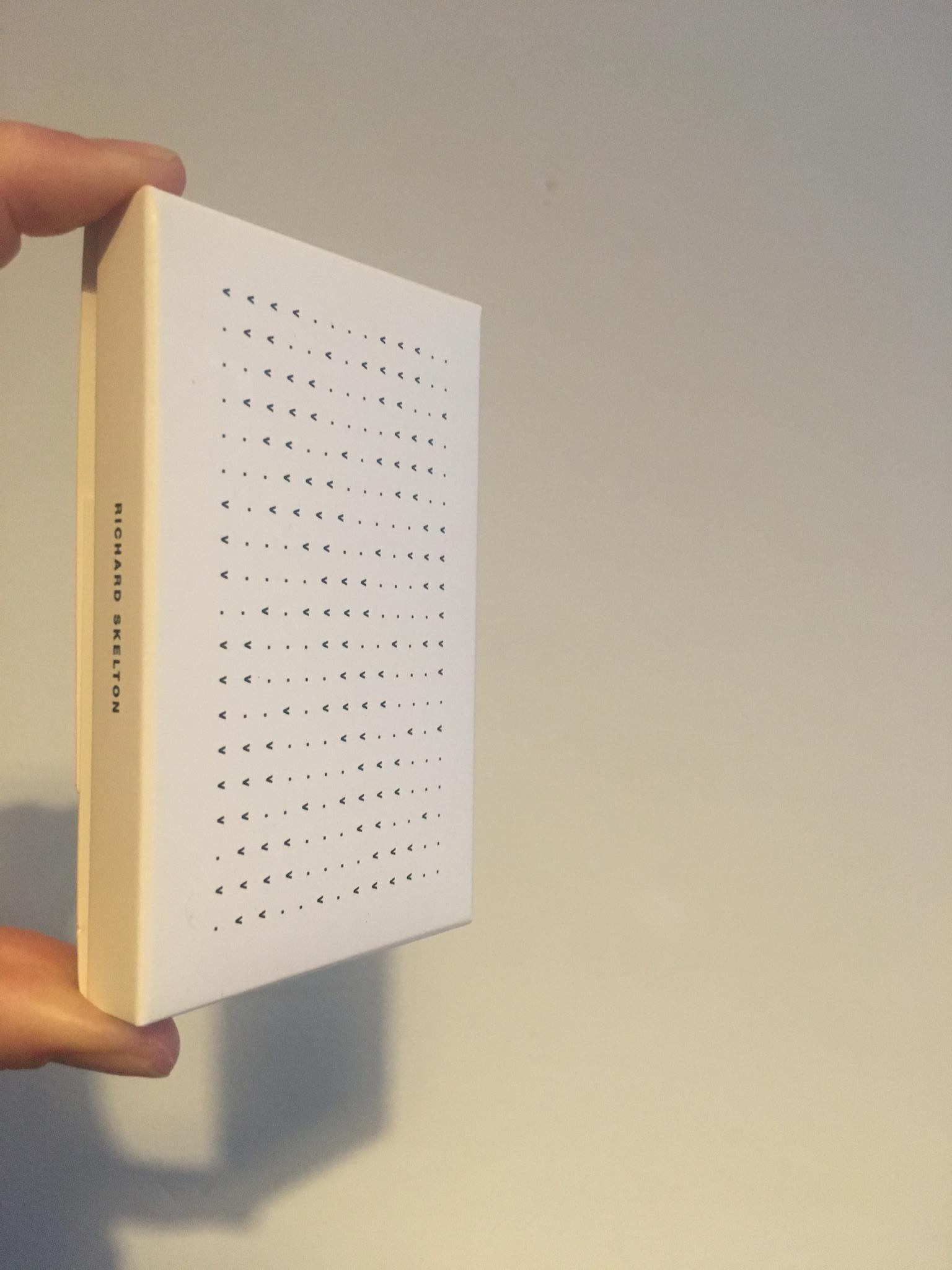 Richard Skelton - Shear Planes [Aeolian Editions] 

Skelton is a man entwined with landscape. Be it in his writings published through Corbel Stone Press or in the musical precipices that he constructs, there is something of the land laced through all that he creates. Shear Planes is no different. It's the third part of his Moraine Sequence - "an ongoing series of recordings influenced by research into glacigenic landforms" - and it takes the shape of slowly altered wave forms that gradually creak, splinter, and fizz like the landmass it is replicating. It's an astonishing work of patient sound formation that calls to mind Basinski's opus and the lingering, fluctuating drones of Tim Hecker.
Vivid Oblivion - The Graphic Cabinet [Downwards] 

Raspberry Bulbs drummer, Jim Seigel enlisted a talented band of miscreants to combine forces on this delightful oddity. Whilst it often gives the impression of a dosed up Screw Fix quality tester really working the materials over, there's a consistent rhythmic quality that ties it all together, forcing structure on to the formless mayhem. Seigel & his Donwards accomplices instil such an eerie sense to the whole thing that, at times, you can feel crosscut between a deafening factory production line and squawking jungle, as if you've been plopped into a Koyaanasqatsi edit of dazzling proportions. Big recommendation if you've ever enjoyed the bludgeoning, industrial experimentation of My Disco or the haunting apparitions conjured by Rainforest Spiritual Enslavement.